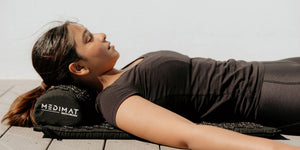 Join over 16,350+ Australians.
This section doesn't currently include any content. Add content to this section using the sidebar.
At-Home Acupressure Relief
The Acupressure Mat includes 6000+ ergonomic pressure points (3D medical-grade mould) to unlock the benefits of acupuncture-like, "acupressure" sensations to relax your body and to relieve pain, stress or fatigue in as little as 10-15 minutes.
Australia's Favourite Relief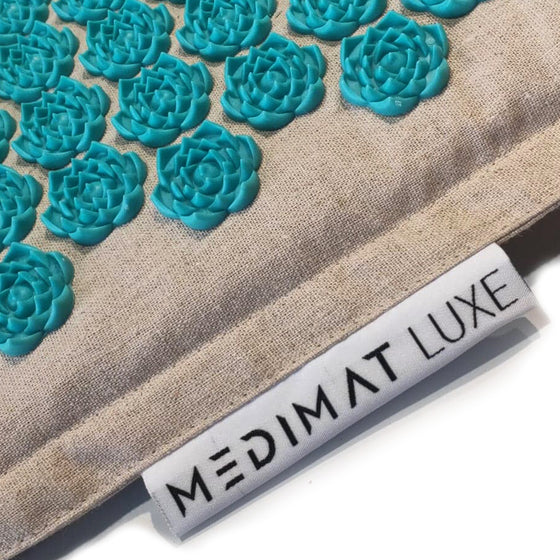 Coconut-filled
Organic Luxe Edition
Our Luxe Edition uses environmentally-friendly, natural materials meaning an organic linen cover and coconut fiber filling for a firmer experience.
Turquoise Spikes
White Spikes
Backed by Science
Acupressure Therapy Study
98% reduced pain
96% improved relaxation
94% improved sleep
Read about the science
What is Acupressure?
Acupressure originally came from India and therefore was developed in Japan in the form of Shiatsu massage. The technique is also used as an alternative (and healthier) practice to acupuncture.
Acupressure uses physical pressure, using the fingers, thumbs and other tools, such as the MediMat Acupressure Mat to apply pressure to various acupuncture points. The technique that is applied helps the body to release blockages, relieve the pain, and increase circulation in the treated areas.
Free Aus-Wide Shipping
We are committed to offering Australia's best acupressure mats at affordable prices with reliable shipping options including free standard shipping and an option to upgrade to express.
Quality Guaranteed
Our acupressure products are throughly tested to outlast your pain. We started with our original mat and proud to also offer a luxe version of the mat made with coconut fibre inside.
Ethically Produced
Produced in an innovative manufacturing facility. Good pay and excellent work conditions. Products designed and made with love and appreciate for our customers.
Why use a mat?
Real pain relief, at a fraction of the cost.
It only takes a few uses of the acupressure mat to feel the unbelievable benefits. On your second use, you're saving money from by not having to pay for costly massage and acupuncture sessions.
Read Health Benefits